We had the honor of talking with Linda Scarpa, author of "The Mafia Hit Man's Daughter", a memoir about growing up in Brooklyn with her father Greg Scarpa. Known as the Colombo family's 'Grim Reaper', her father Greg was a made man but also FBI informant.
It came out December 29th and is available for purchase here. Check out her Facebook page here.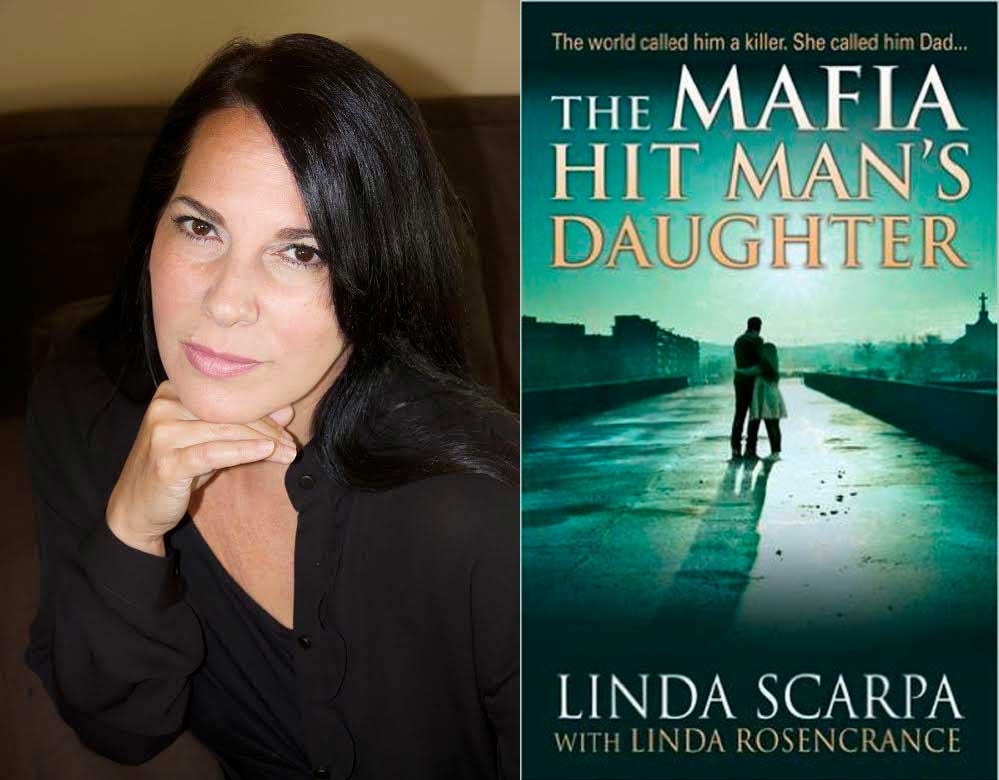 The book is an amazing read and we highly recommend that you pick it up immediately. When we talked to Linda, we were obviously most interested in what her father and his crew drank. Since she grew up with this culture around her, she helped provide an inside look at the favorite cocktails and drinks of the mob.
One thing that she said really resonated with us, "If they liked a particular drink that's what they drank; they really didn't switch off." As a bartender, you find that some people like to order the same thing every time. If you remember it for the next time that they show up, you will keep them coming back.
Scotch
When it came to drinks, her father and crew seemed to prefer scotch. According to Linda, "My father's crew typically drank Cutty Sark scotch, Johnny Walker Black and Johnny Walker Red scotch."
Cutty Sark is a scotch produced in Glasgow and named after a famous clipper ship of the same name.(All scotch comes from Scotland, remember?) Its classic green bottle with yellow label is a mainstay at most bars.
Johnny Walker Black and Johnny Walker Red are both blended scotch whiskys that you will find at most bars. Both are 80 proof and reasonably priced. Apparently Johnny Walker Red was also the favorite drink of Winston Churchill and Dick Cheney.
"At the bars they would usually drink Absolut and scotch, as well as martinis dry, extra olive or dirty martinis, rum and Coke, Bacardi, and scotch on the rocks." These are classic drinks that all of our students learn how to make and master at American Bartenders School.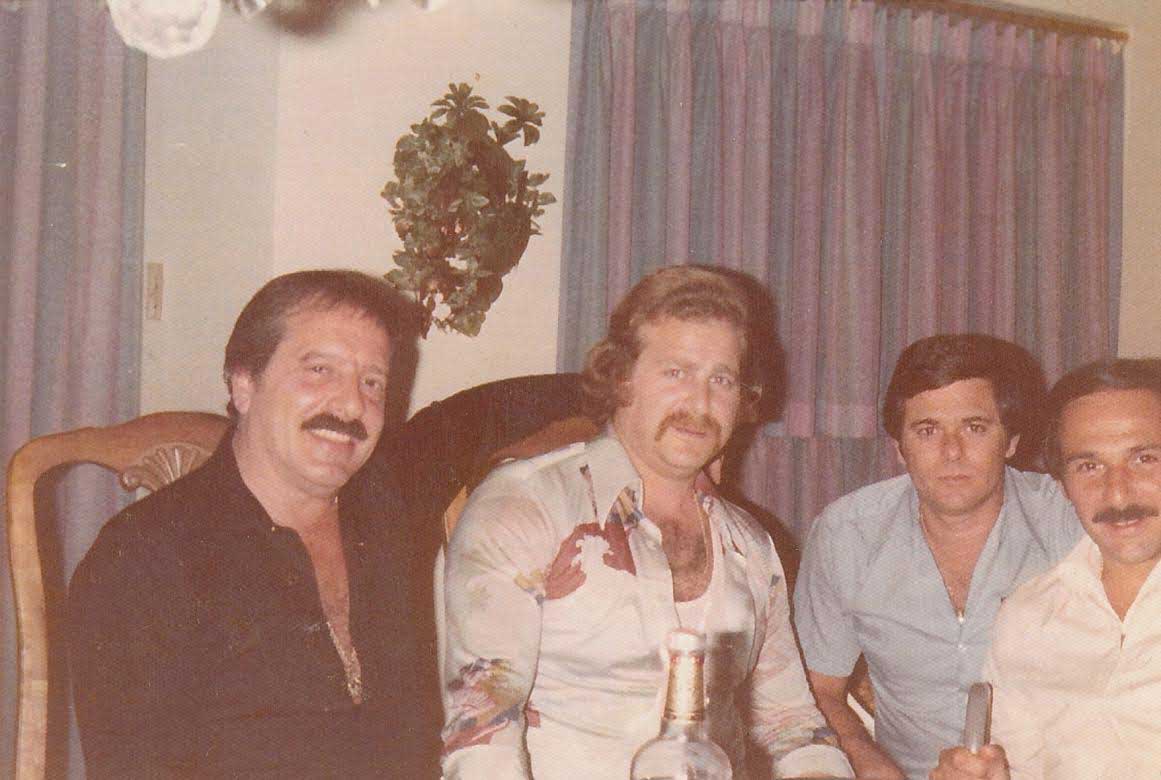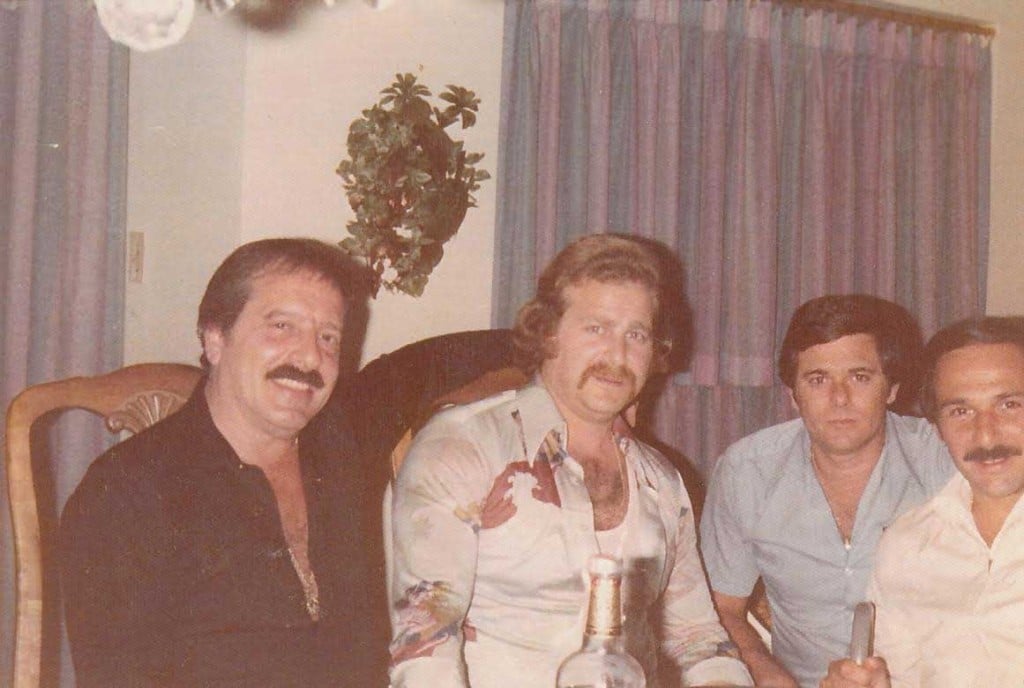 Linda's father with his crew. From left, Robert "Bobby Zam" Zambardi, unknown, Joseph "Joe Brewster" DeDomenico.
Holiday Drinks
"During the holidays they liked to drink Grand Marnier."
An orange cognac liqueur, it is made from distilled cognac brandy, distilled essence of bitter orange, and sugar. This is another iconic bottle that you will see in most bars. Grand Marnier can be ordered neat, but it is also a great addition to cocktails like a Cosmopolitan or even a Margarita. Interested in some more holiday drinks? Check out our Holiday Shots Guide.
During holidays or other special occasions, they "gave gifts of liquor baskets filled with liquor and cookies and fruit. Those baskets were huge."
Champagne
"Their champagne of choice was Dom Perignon."
The most famous brand of champagne, Dom Perignon, is a sparkling wine named after a Benedictine monk named (you guessed it) Dom Perignon. It is a mixture of Pinot noir grapes and Chardonnay grapes and has a very unique taste. Dom is one of the most expensive and prestigious champagnes, a case once sold for over $100,000 at an auction.
Champagne is also a mainstay of New Year's Eve.
After Dinner Drinks
"After dinner, they drank anisette or sambuca straight or in black coffee."
Sambuca is an Italian, anise-flavored, clear liqueur. It pairs wonderfully with coffee for an Italian-spin on the Irish Coffee. Some bars like to serve it neat with a few coffee beans in the drink. If you want to be precise, you should put seven coffee beans, representing the Seven hills of Rome.
"Another drink they loved consisted of white creme de cacao, sloe gin; brandy and light cream." The recipe can be found below:
1/4 oz white creme de cacao
1/4 oz sloe gin
1/4 oz brandy
1/4 oz light cream
Pour ingredients carefully, in order given, into a pousse cafe glass so that they do not mix.
http://www.drinksmixer.com/drink852.html#ixzz3vgMwWx4I
So, now that you've gotten an inside look at the drinks of the mob, get the full experience by enjoying one of the drinks while reading Linda's new book, The Mafia Hit Man's Daughter.