Mai Tai
¾ 0z dark rum
¾ oz golden run
½ oz triple sec
¼ oz orgeat syrup
2 oz sweet and sour mix
Shake with ice and strain into stemmed cocktail glass.
HOW TO SHAKE A COCKTAIL
Fill the cocktail shaker half way ice and add the cocktail ingredients. Close the shaker firmly, and hold it with your right hand wrapped around the top and your left hand cradling the bottom. Raise the shaker over your shoulder and shake hard until the drink is chilled, 10 to 15 seconds. Strain it into a glass—a good shake will leave a layer of very fine ice shards on the surface of the drink
If you have a high speed blender, put everything in a blender ¼ filled with crushed ice. Blend for 5 seconds and pour over ice.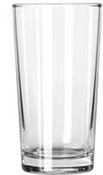 There are many different versions of the Mai Tai.  This is the original recipe from Trader Vic who had a chain of tropical themed restaurants across the United States.
A complete list of cocktail drink recipes is available at the American Bartenders Schools cocktail drink index page. Many of these recipes have how to videos and are informative and entertaining.
Join the fun and become a bartender. In only 1 or 2 weeks full or part time you can be fully trained and ready to start bartending. Learn how to make this drink and many more behind a real in our bartender class. Our job placement service will help you find a bartending job. Call us now at 800-532-9222.