In honor of the new Avengers movie coming out this weekend, Avengers: Age of Ultron, we decided to come up with a great list of cocktails based on the stars of the upcoming flick. We wanted to include recipes that you won't necessarily find in our 500 drink recipes guide. However, if and when you take bartending classes at our bartending school in NY, you will learn how to whip these up with ease. You'll quickly become a HERO behind the bar!
Now, we wouldn't drinking all of these shots in one night or even taking down more than two in an evening. This may lead to some Hulk-esk mornings for you.
With each post we've included our comic book version (and then a text version).
So without further ado, here is the list of the Avengers Cocktails!
Or – jump down to the individual recipes.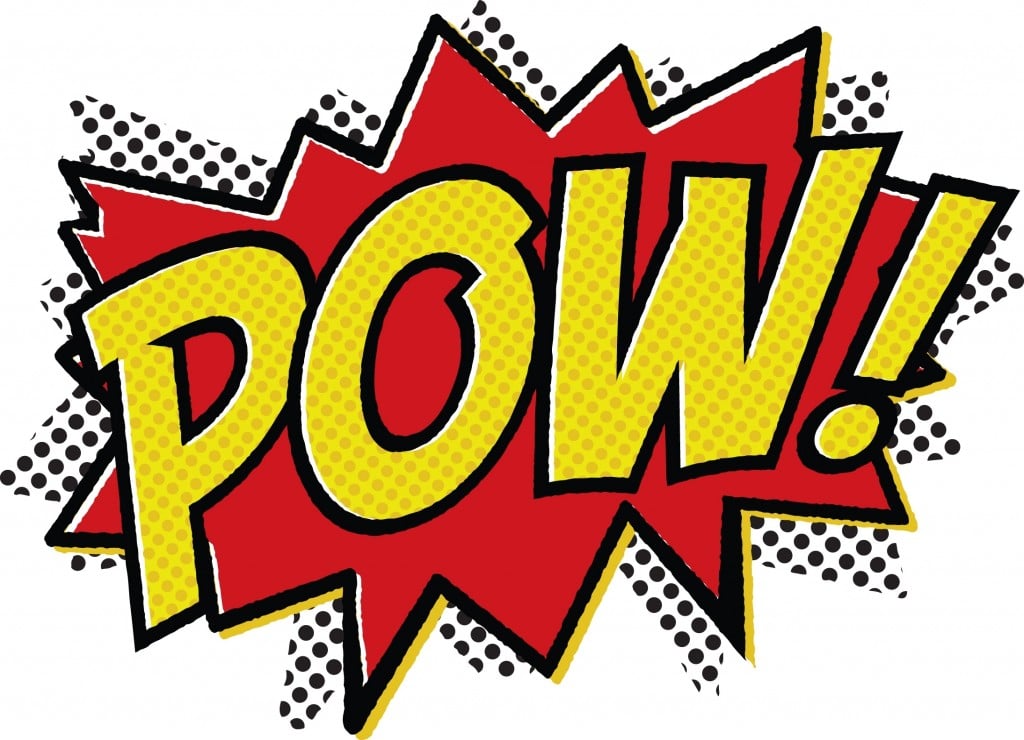 Individual cocktails: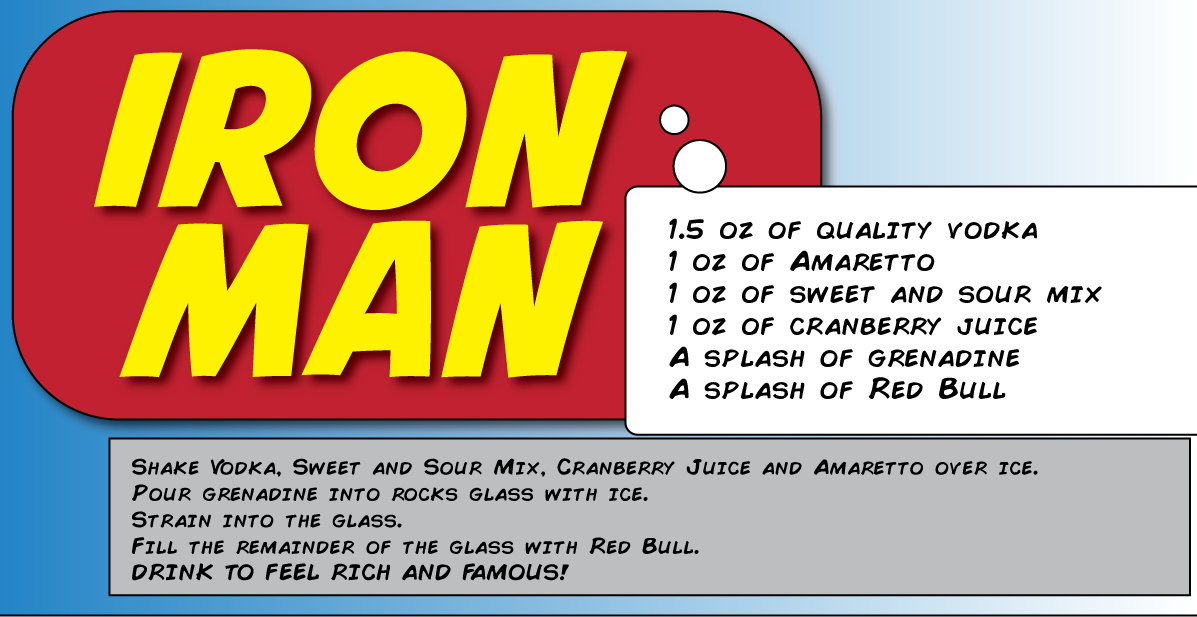 Iron Man Cocktail
1.5oz of quality vodka
1 oz of Amaretto
1 oz of sweet and sour mix
1 oz of cranberry juice
A splash of grenadine
A splash of Red Bull
Shake Vodka, Sweet and Sour Mix, Cranberry Juice and Amaretto over ice. Take a rocks glass and fill it halfway with ice. Pour your grenadine over the ice in the glass and let it settle at the bottom. Strain into the glass. Fill the remainder of the glass with Red Bull. 
via http://www.nerdsandnomsense.com/drink/aastonystark/
---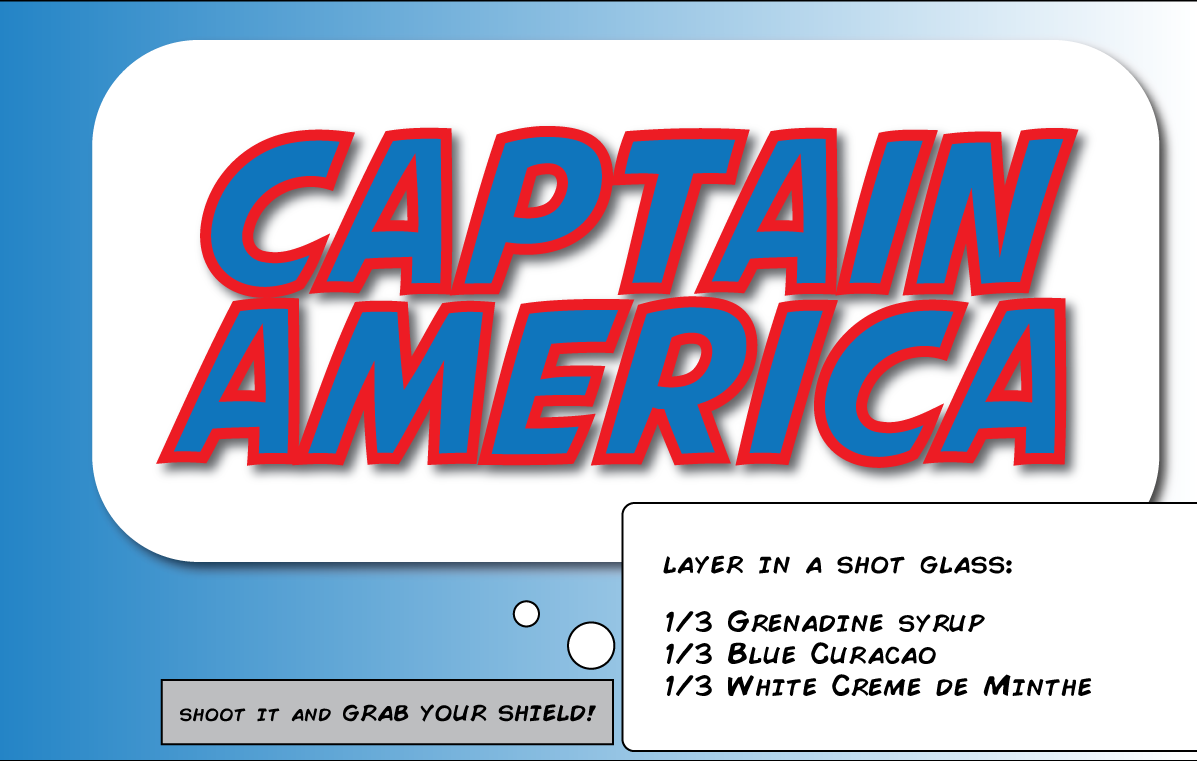 Captain America Shot
Layer ingredients in this order:
1/3 Grenadine syrup
1/3 Blue Curacao
1/3 White Creme de Minthe
Drink. Feel American.
---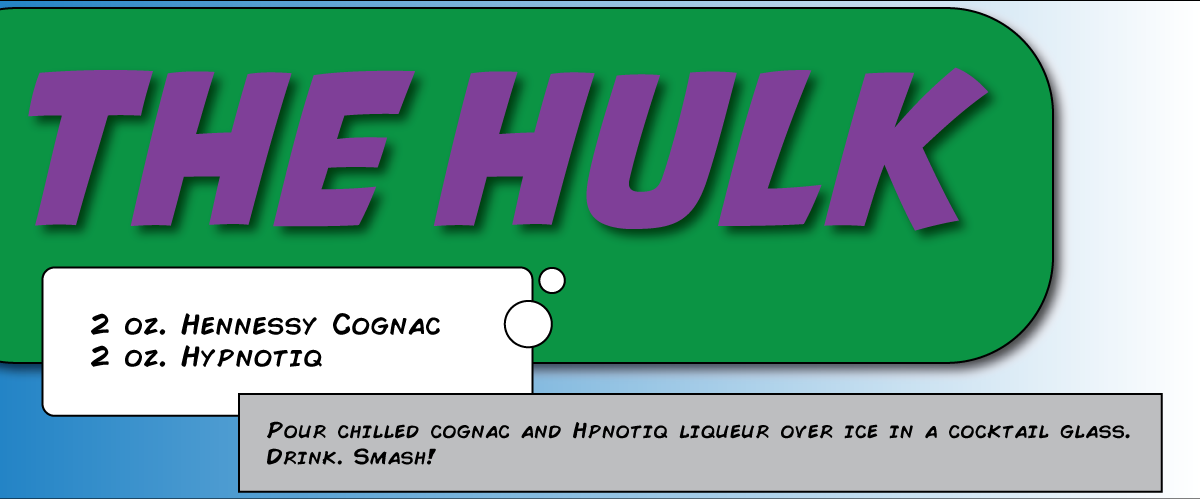 The Incredible Hulk
2 oz. Hennessy Cognac
2 oz. Hypnotiq
Pour chilled cognac and Hpnotiq liqueur over ice in a cocktail glass.
Drink. Smash.
via http://www.ahistoryofdrinking.com/wordpress/2011/05/enjoy-these-super-hero-cocktails-for-national-comic-book-day/
---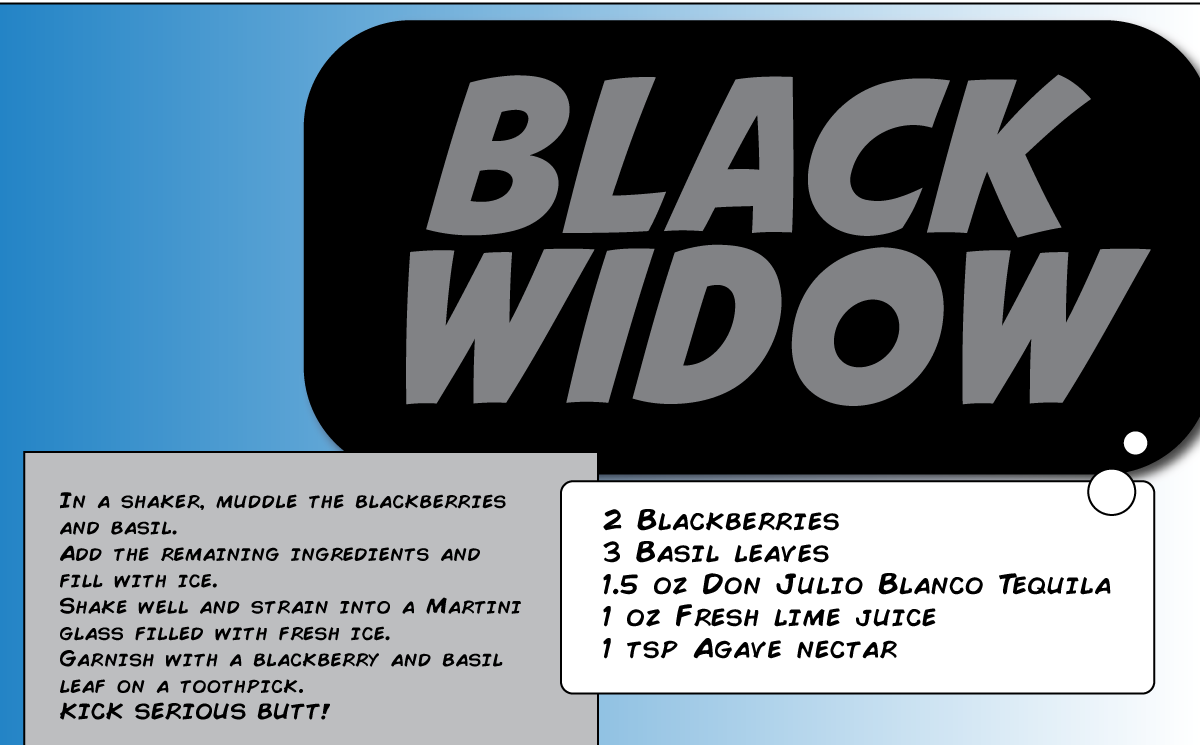 Black Widow Cocktail
2 Blackberries
3 Basil leaves
1.5 oz Don Julio Blanco Tequila
1 oz Fresh lime juice
1 tsp Agave nectar
In a shaker, muddle the blackberries and basil. Add the remaining ingredients and fill with ice.
Shake well and strain into a stemless Martini glass filled with fresh ice. Garnish with a blackberry and basil leaf on a toothpick.
Kick some butt.
via http://liquor.com/recipes/black-widow/#BMZBKGkxg0Fo0i1Z.97
---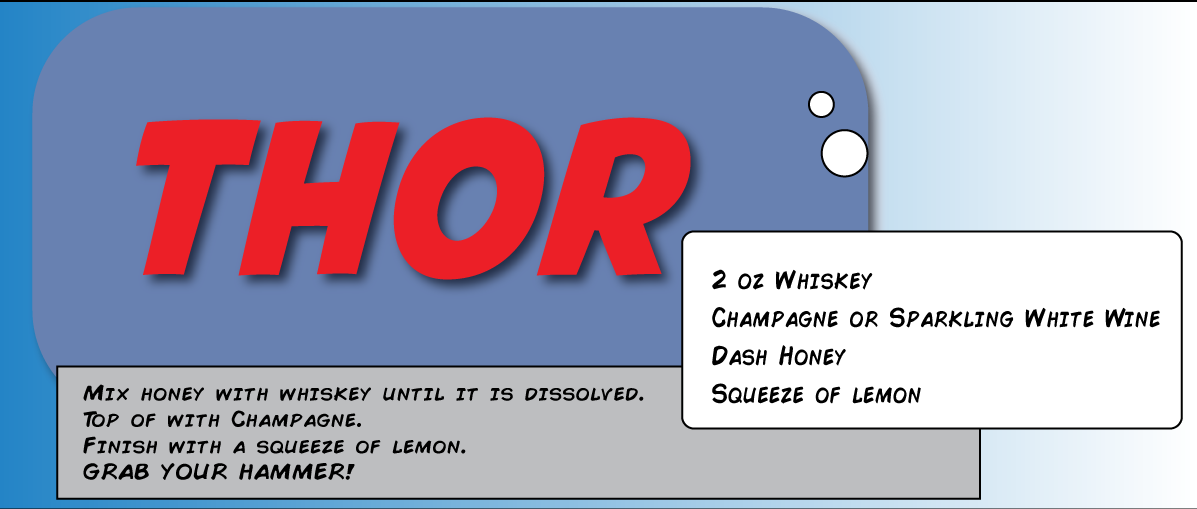 Thor Cocktail
2 oz Whiskey
Champagne or Sparkling White Wine
Dash Honey
Squeeze of lemon
Mix honey with whiskey until it is dissolved. Top of with Champagne. Finish with a squeeze of lemon.
via http://www.cookingwithgifs.com/2013/11/thor-and-loki-cocktails.html
---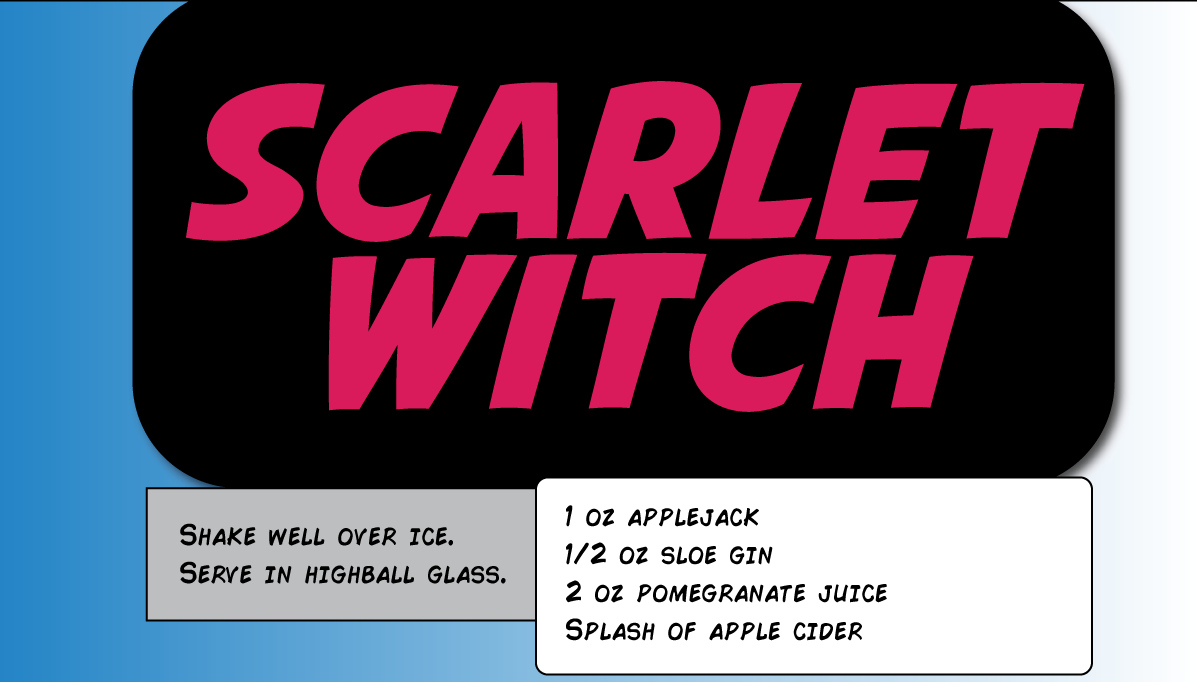 Scarlet Witch Cocktail
1 oz applejack

1/2 oz sloe gin

2 oz pomegranate juice

Splash of apple cider
Shake well. Serve in Highball glass.
From American Bartenders School
---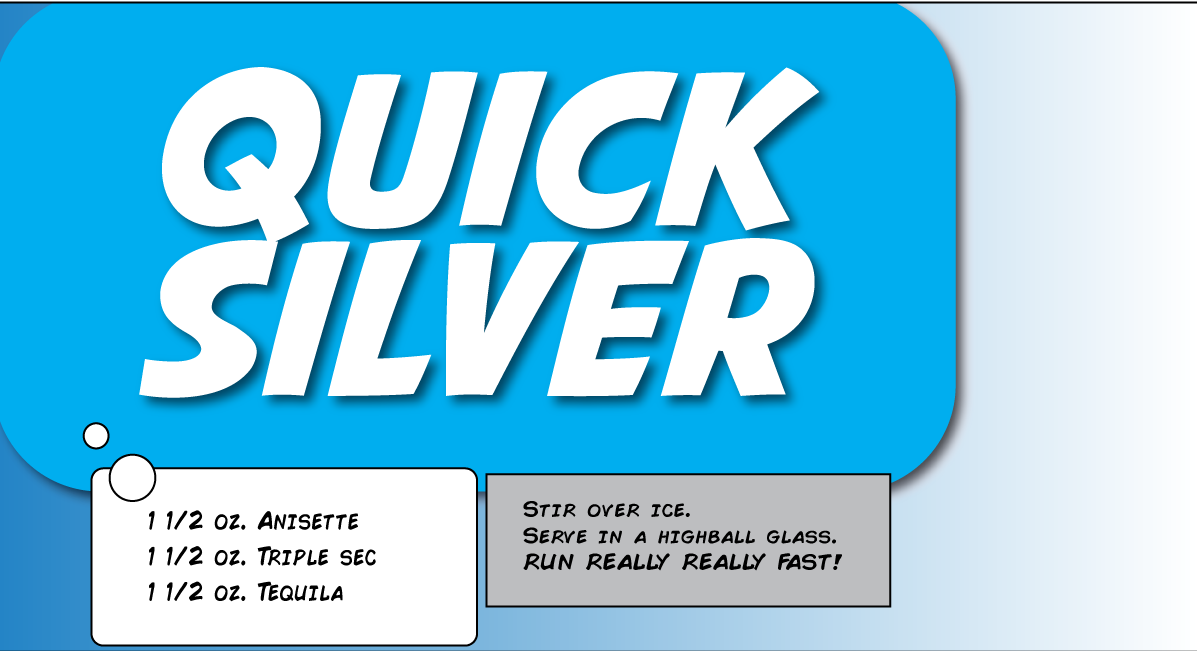 Quicksilver Cocktail
1 1/2 oz. Anisette

1 1/2 oz. Triple sec

1 1/2 oz. Tequila
Stir over ice. Serve in a highball glass. 
via https://www.cocktail.uk.com/cocktails/Quicksilver
---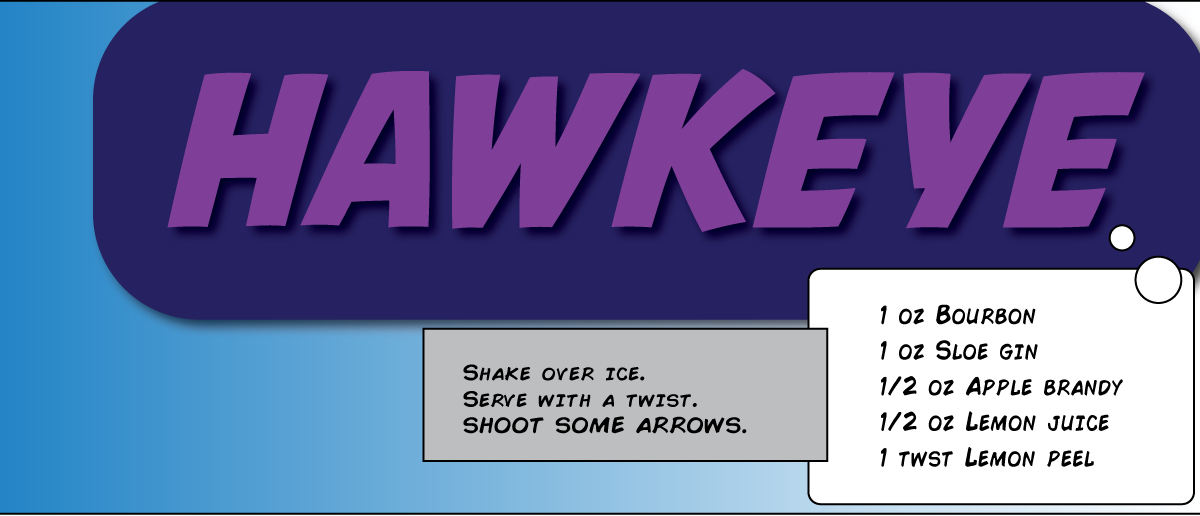 Hawkeye Cocktail
1 oz Bourbon

1 oz Sloe gin

1⁄2 oz Apple brandy (or Calvados)

1⁄2 oz Lemon juice

1 twst Lemon peel
Shake over ice. Serve with a twist. 
via http://www.kindredcocktails.com/cocktail/hawkeye
---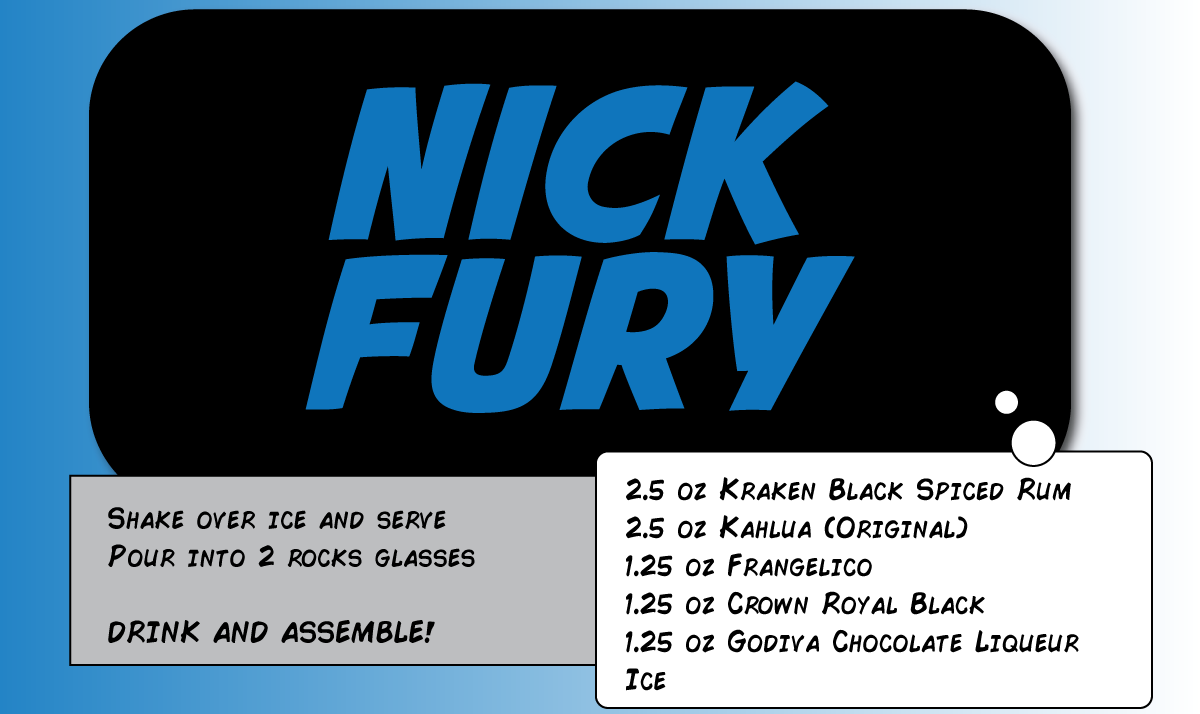 Agent Nick Fury Cocktail
2.5oz of Kraken Black Spiced Rum
2.5oz of Kahlua (Original)
1.25oz of Frangelico
1.25oz of Crown Royal Black
1.25oz of Godiva Chocolate Liqueur
Ice
Into a shaker, pour ice and all of the alcohol.
Shake for about 2 minutes that way it's nice and cool – also it acts as a great workout.
Pour into 2 rocks glasses, (rocks or neat).
via http://www.nerdsandnomsense.com/drink/avengers-agentfury/
---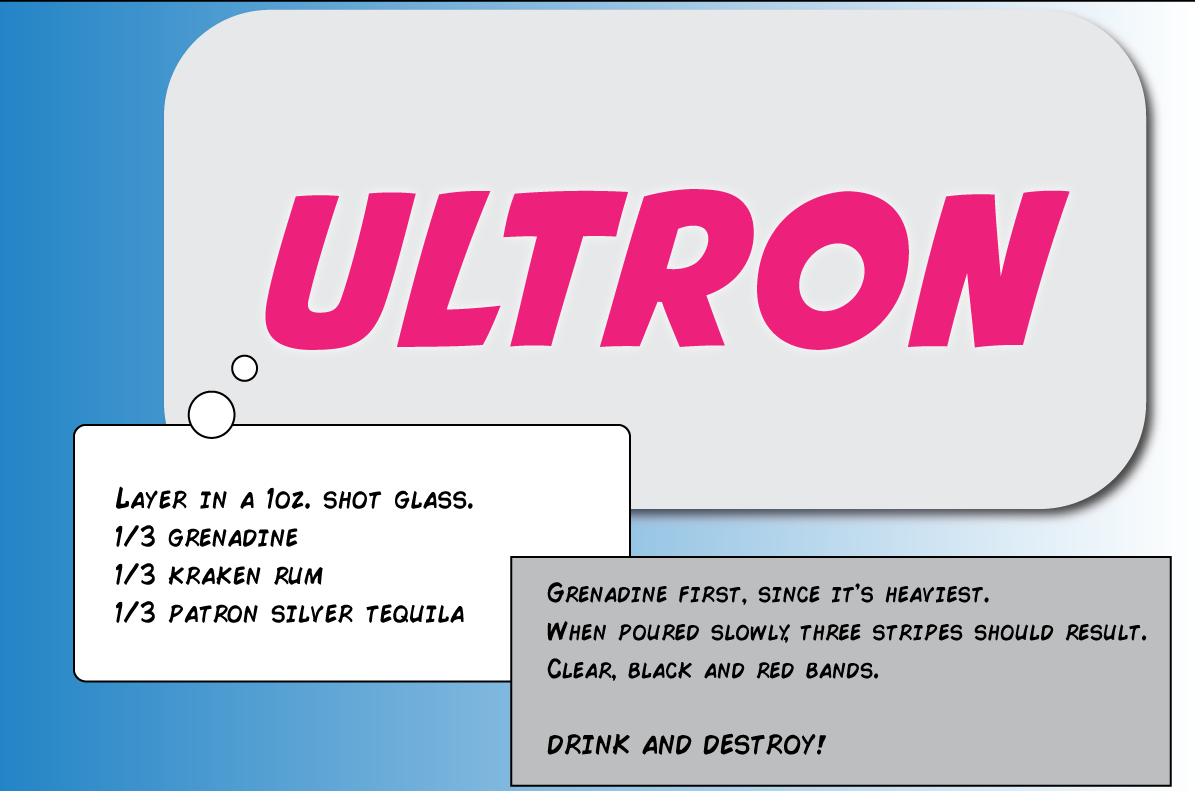 Ultron Shot
Layer in a 1oz. shot glass.
1/3 grenadine

1/3 kraken rum

1/3 patron silver tequila
Grenadine first, since it's heaviest.When poured slowly, three stripes should result. Clear, black and red bands will form. 
From American Bartenders School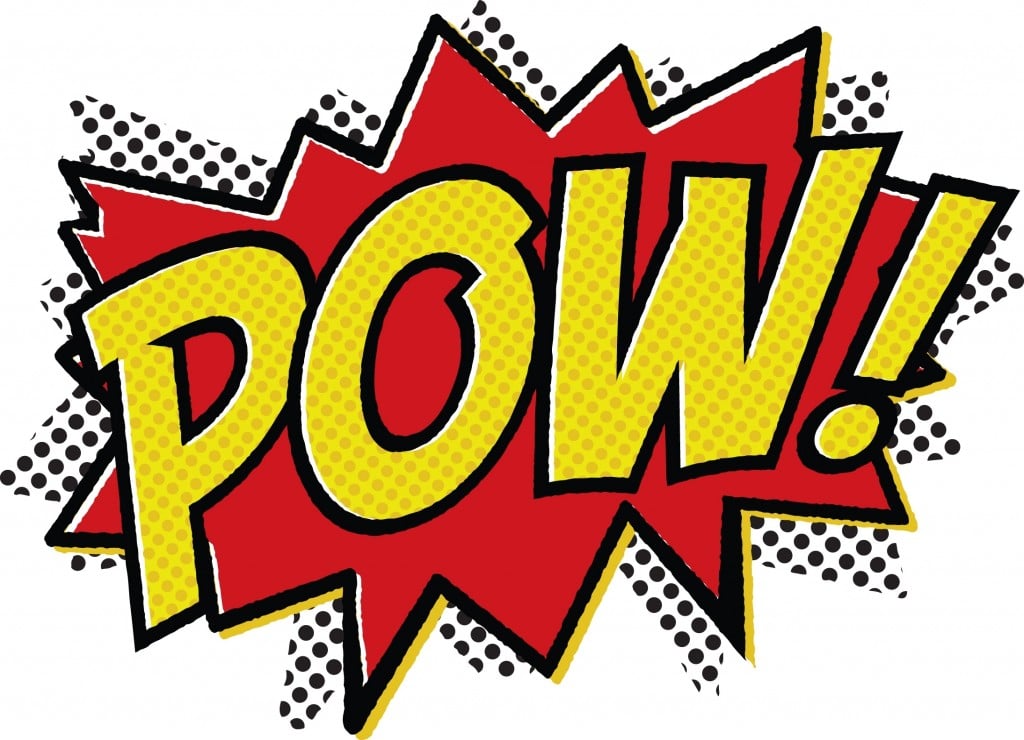 ---