This is a question that most people who are thinking about becoming a bartender ask.
Bartenders work for a salary and tips. The salary is between $8 and$10 per hour plus tips in most areas. The hourly salary may be higher or lower depending minimum wage laws. One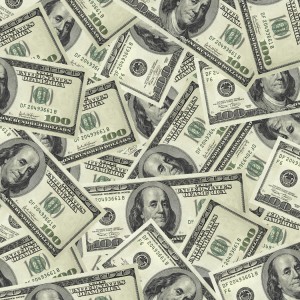 of the most attractive things about bartending is the potential for tips. According to the "CNN Summer Tipping Guide "2009, a patron should tip $1 a drink or 15%-20% of bar bill before tax. Some customers may tip more or less depending on the level of service and the demeanor of the bartender. On a busy shift a bartender can serve several hundred drinks. A good night's salary for a busy bartender may be between $300 and 400 in tips and their hourly salary. This is one of the primary reasons bartending is attractive to people who like night life and don't mind hard work.
What each bartender earns depends on numerous factors. The most important is good customer service skills. Other important things are
• How busy the establishment is.
• What shift they work.
• What days they work.
• Do the servers tip out the bartenders at the end of the shift and share 15% of their total beverage tips with the bartender. This is a practice where the bartender works the service bar and primarily makes drinks for customers sitting at tables and not at the bar.
• How good is their customer service skills
• Do they acknowledge customers when they arrive or want another drink?
• Do they greet customers with a smile and a friendly hello?
• Do they ask how there drink is after the customer has had a chance to taste it.
• Do they say good bye and thank them for coming in
Customers want to have an enjoyable experience. A friendly, polite bartender that takes care of customers is an important part of the success of every establishment. This is why at American Bartenders School the dos and don'ts of customer service are important parts of our bartender training. Good customer service skill can't be over emphasized. Especially, if the bartender want to rake in the tips.