This is another x rated shot from the instructors at the American Bartending School in Palm Desert.  Don't let the nasty name throw you off they say.  This is sure to get the party going.
Donkey Cum
1-1/2 oz Malibu Rum
2 oz Sour mix
2 oz soda water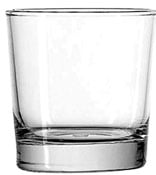 Fill a glass with ice.  Pour liquor of choice first over ice.  Add additional liquors or mixes.  Add sip stick to gently stir ingredients.Strain the ingredients into a stemmed cocktail glass with out the ice.
If you like this shot, then you'll love our complete list of every candy-flavored shot and cocktail.
Click here to learn how to make every type of candy cocktail!

Want to know what Jennifer Lawrence and other celebrities love drinking?
Check out our list of 80 celebrities and their favorite cocktails!