This is a power full drink with lots of liquors.
1/4 oz. Vodka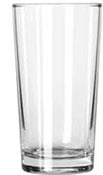 1/4  oz. Dark rum
1/4  oz. Coconut rum
1/4  oz. Southern Comfort
1/4 oz. Amaretto
1/4 oz. Kahlua
1/4 oz. Midori
1/4 oz. Banana Liquer
Dash of grenadine
Splash of orange and pineapple juice
Fill a glass with ice.  Pour liquor of choice first over ice.  Add additional liquors or mixes.  Add sip stick to gently stir ingredients. Strain the ingredients into a stemmed cocktail glass with out the ice.
If you like this shot, then you'll love our complete list of every candy-flavored shot and cocktail.
Click here to learn how to make every type of candy cocktail!

Want to know what Jennifer Lawrence and other celebrities love drinking?
Check out our list of 80 celebrities and their favorite cocktails!