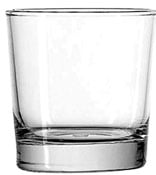 Amaretto Sour
Put drink into rocks glass, Shake and strain into ice filled glass
1½ oz. Amaretto
2 oz. Sour mix
This is a classic drink made with Amaretto which has the flavor of almonds and sweet and sour.
If you like this shot, then you'll love our complete list of every candy-flavored shot and cocktail.
Click here to learn how to make every type of candy cocktail!

Want to know what Jennifer Lawrence and other celebrities love drinking?
Check out our list of 80 celebrities and their favorite cocktails!