Fruit flavored bombs come in a wide variety of flavors. Pick your favorite fruit flavor and there's probably a liquor flavor. Cherry seems to be the most popular, but any flavored liquor will work.
Cherry Bomb
• 1 shot Cherry vodka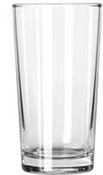 • Can of Red Bull
Energy drink into a glass. Drop shot of cherry vodka into glass.
If you like this shot, then you'll love our complete list of every candy-flavored shot and cocktail.
Click here to learn how to make every type of candy cocktail!

Want to know what Jennifer Lawrence and other celebrities love drinking?
Check out our list of 80 celebrities and their favorite cocktails!