Just as good as the gum you just can 't chew this shot unless you make it a Jello shot.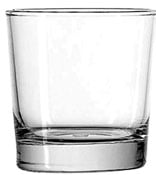 2 oz Raspberry Liqueur
1 oz Triple Sec
1 oz Melon Liqueur
Shake with ice and strain 2 Shot Glasses
If you like this shot, then you'll love our complete list of every candy-flavored shot and cocktail.
Click here to learn how to make every type of candy cocktail!

Want to know what Jennifer Lawrence and other celebrities love drinking?
Check out our list of 80 celebrities and their favorite cocktails!