All About Beer (2  hour class)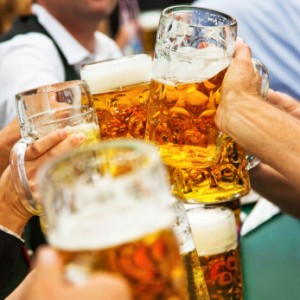 This is a class for beer lovers who want to know the facts about one of their favorite beverages from American Bartenders School.  Learn why beer is civilizations oldest form of alcoholic beverage that has been enjoyed for many thousands years. Within this dynamic two hour presentation you will learn everything you ever were curious to learn about America's favorite adult beverage…….beer!   Step by step we will take you on a journey that begins in a field of grain and ends with the cold one in your hand at the ball game. American Bartenders School experience instructors who have many years of bartending experience and have hoisted a few tasty brews will guide you through the world of beer.
The course will cover the history of beer, the most important types of beer in production, the process of fermentation and the key ingredients that make the flavor of beer so special.   We will discuss draught and bottled beer, micro brewing, the proper method and temperatures to serve beer, glassware, beer and food pairings  and the etiquette involved in pouring and serving beer correctly.   From the sophisticated flavor of the "black and tan" to the notorious "Boilermaker" we will demystify what beer is all about.
"Beer is proof that God loves us and wants us to be happy".
-Ben Franklin
Class Location: American Bartenders School, 252 W 29th Street, Fifth Floor, New York, New York 10001
Beer Class Schedule